Glee (stylized as glee) is an American musical comedy-drama television series that aired on the Fox network in the United States from May 19, 2009, to March 20, 2015. It focuses on the fictitious William McKinley High School glee club, the New Directions, which competes on the show choir competition circuit while its disparate members deal with social issues, especially regarding sexuality, race, relationships, and teamwork.
When high school Spanish teacher Will Schuester (Matthew Morrison) becomes the director of the school's failing Glee club, New Directions, he hopes to be able to rejuvenate it. The club competes in the choir competition circuit. It's been called "a High School Musical for adults", the series follows the club and its mixture of oddball members as they try and restore it to its former glory.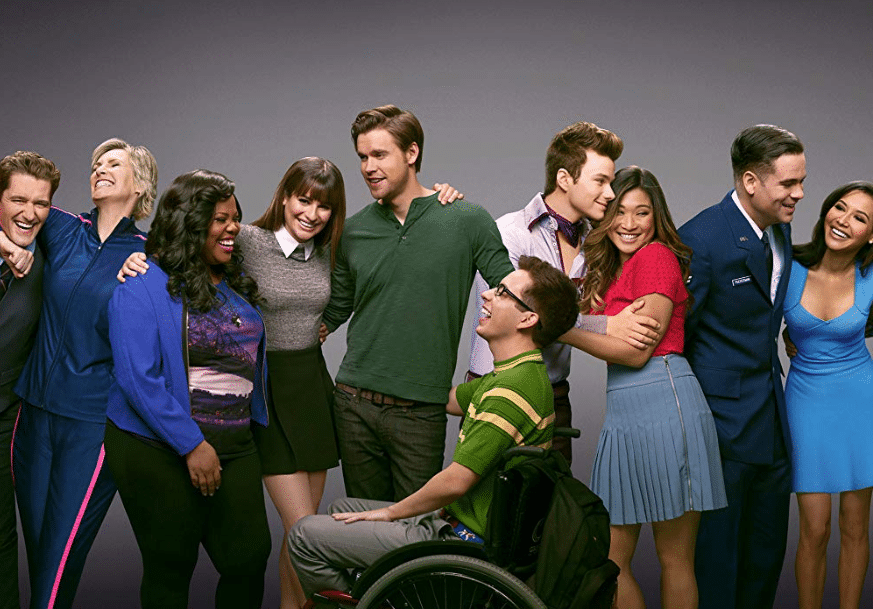 It is a musical comedy in which the eager and ambitious students not only compete to win the Nationals, but also have to deal with the tough and cruel realities of their school, McKinley High. At the same time, Will is trying to rejuvenate his failing love life while preventing the school's cheer leading coach Sue Sylvester (Jane Lynch) from sabotaging the choir. Written by WellardRockard
The initial twelve-member cast included Matthew Morrison as club director and Spanish teacher Will Schuester, Jane Lynch as cheerleading coach Sue Sylvester, Jayma Mays as guidance counselor Emma Pillsbury, Jessalyn Gilsig as Will's wife Terri, and Dianna Agron, Chris Colfer, Kevin McHale, Lea Michele, Cory Monteith, Amber Riley, Mark Salling, and Jenna Ushkowitz as eight club members. The main cast was altered throughout the series.
Glee Cast Season 1
Matthew Morrison
as Will Schuester
Gregg Henry
as Quinn's Dad
Jayma Mays
as Emma Pillsbury
Charlotte Ross
as Quinn's Mom
Amber Riley
as Mercedes
Kevin McHale
as Artie
Jenna Ushkowitz
as Tina
Lea Michele
as Rachel
Cory Monteith
as Finn
Dianna Agron
as Quinn
Mark Salling
as Puck
Jessalyn Gilsig
as Terri Schuester
Jane Lynch
as Sue Sylvester
Chris Colfer
as Kurt
Naya Rivera
as Santana Lopez
Gregg Henry
as Quinn's Dad
Charlotte Ross
as Judy Fabray
Sarah Drew
as Suzy Pepper
Romy Rosemont
as Carole
J.R. Nutt
as Edgar Newdle
Heather Morris
as Brittany
Dijon Talton
as Matt Rutherford
Harry Shum Jr.
as Mike Chang
Glee Cast Now
It's been ten years since 'Glee' first hit screens and four years since it ended. The show about the New Directions, William McKinley High School's diverse glee club, touched many while it aired. The show's first three seasons were definitely its stronger ones, the new generation never quite having the charm of the original, and it's been great to see its cast members build on their careers since.
"Glee" lasted for six seasons on Fox and focused on the misfit students at McKinley High School in Lima, Ohio, who found a common interest in a glee club led by Will Schuester (portrayed by Matthew Morrison).
From its start in May 2009 to its conclusion in 2015, the award-winning show featured tons of musical numbers and teenage drama, in addition to the rivalry between Mr. Schuester and Cheerios coach Sue Sylvester (Jane Lynch). At the height of the show's popularity, Lea Michele (Rachel Berry), Cory Monteith (Finn Hudson), Chris Colfer (Kurt Hummel), and the other young cast members became breakout stars.
Glee Season 6 Cast
Marshall Williams
Who He's Playing: Spencer, the new resident "football stud" who just so happens to possess an incredible voice. He's also gay. But, per the role's casting notice, "he's post-Glee gay — no one messes with him about his sexuality because he will kick their asses if they do."
Samantha Ware
Who She's Playing: Jane, a righteous, ambitious and unconventionally pretty gal, she's funny because she doesn't have much of a sense of humor. She wanted to be a Warbler, but tradition kept her from joining — so she jumps ship to the New Directions.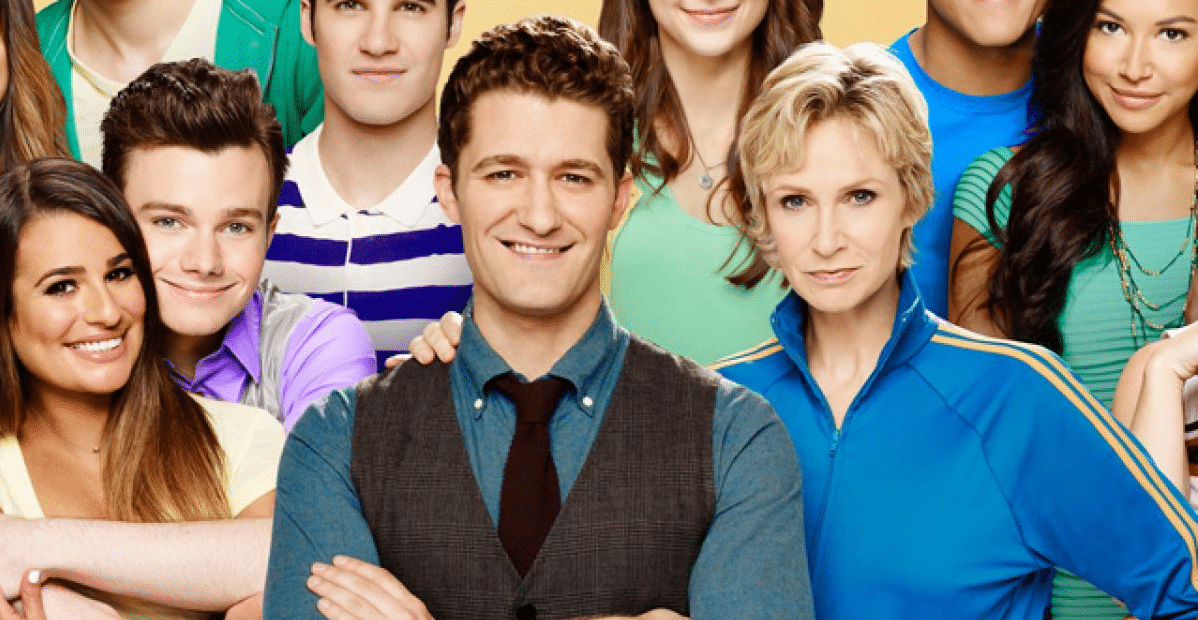 Billy Lewis Jr.
Who He's Playing: Mason, the male half of a new set of twin Cheerios. This super-positive and extremely weird kid gives off a gay vibe (spoiler alert: he's not).
Glee Cast Season 4
Darren Criss as Blaine Anderson
Kevin McHale as Artie Abrams
Chord Overstreet as Sam Evans
Jenna Ushkowitz as Tina Cohen-Chang
Lea Michele as Rachel Berry
Chris Colfer as Kurt Hummel
Heather Morris as Brittany Pierc
eMatthew Morrison as Will Schuester
Jane Lynch as Sue Sylvester
Cory Monteith as Finn Hudson
Naya Rivera as Santana Lopez
Mark Salling as Noah Puckerman
Amber Riley as Mercedes Jones
Harry Shum Jr. as Mike Chang
Glee Season 1 Cast
Lea Michele
She led the talented Glee pack as diva Rachel Berry, which led her straight to a role on creator Ryan Murphy's follow-up project, Scream Queens.
Cory Monteith
The Canadian-born actor seemingly had lots ahead of him, after appearing on Kaya and Kyle XY before his big break as Finn Hudson on Glee.
Amber Riley
Riley twirled right from her role as Mercedes Jones on Glee into the Dancing with the Stars ballroom, winning the coveted Mirrorball trophy in season 17.
Heather Morris
The former pro dancer — she toured with Beyoncé in 2007 — also found herself in the DWTS running after completing her run as Brittany S. Pierce on Glee.
Who Died From Glee Cast?
Cory Allan Michael Monteith (May 11, 1982 – July 13, 2013) was a Canadian actor, singer, and musician, known for his role as Finn Hudson on the Fox television series Glee. As an actor based in British Columbia, Monteith had minor roles on television series before being cast on Glee.
Are The Glee Cast Really Singing?
All cast members do their own singing and dancing. Ryan Murphy wrote the part of Rachel Berry with Lea Michele in mind. Seasons one and two were written entirely by the three Creators of the show, Ryan Murphy, Brad Falchuk, and Ian Brennan.
Did Glee Get Cancelled?
"Glee" is ending after Season 6, and series co-creator Ryan Murphy told reporters he knows how he'll end the singing dramedy next season. The original plan, according to Murphy, was to end with Cory Monteith and Lea Michele's characters. Fox has yet to officially confirm "Glee" will end after Season 6.
What Happened To Glee Actors?
Stars like Matthew Morrison, 40, Lea Michele, 32, Cory Monteith, 31, Amber Riley, 33, Dianna Agron, 33, Chris Colfer, 28, became bonafide celebrities after the first episode aired. The show ran from 2009 until 2015, with the cast moving on after the show to pursue other creative endeavors.